Disease
ECZEMA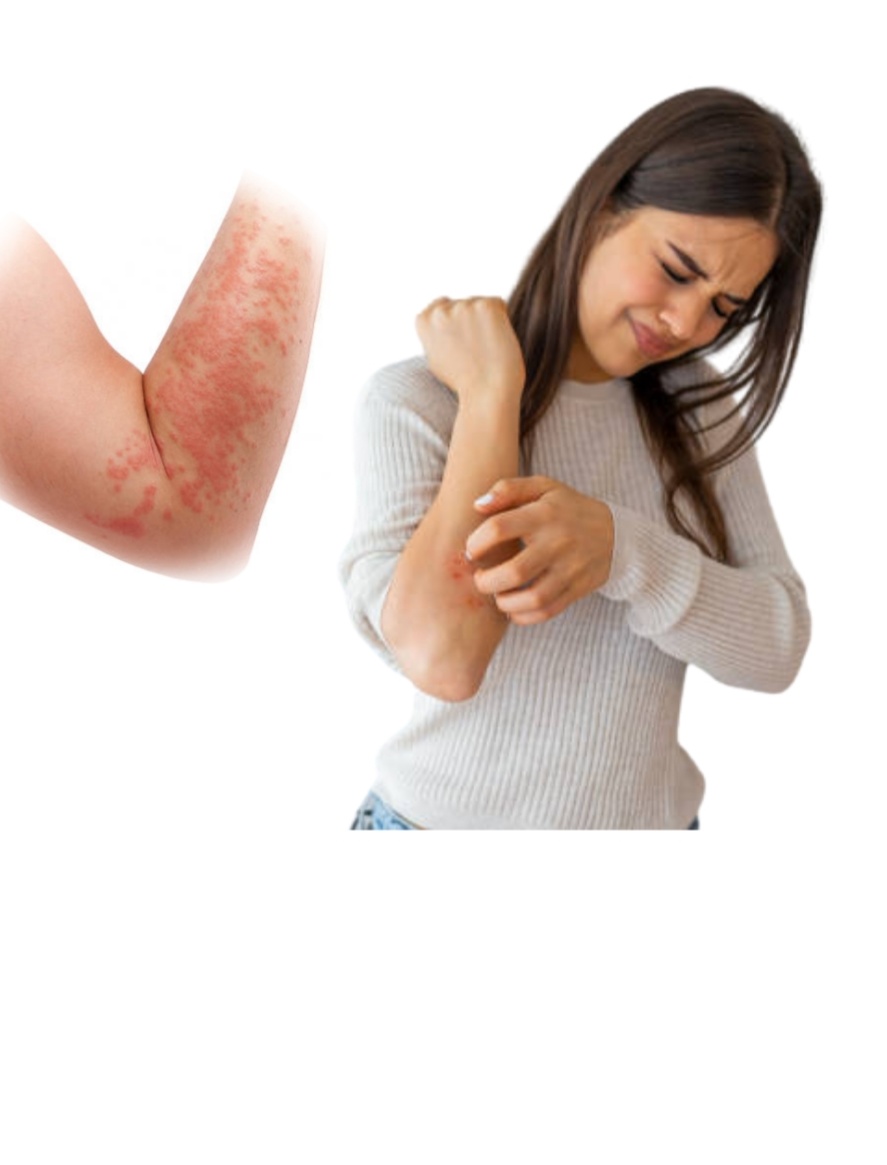 Eczema is a condition in which patches of skin become inflamed, itchy, cracked and rough. Some types can also cause blisters.
Eczema isn't contagious, so you can't spread it to another person.
HOW TO GET RELIEF OF ECZEMA
•

The treatment modalities include panchakarma, external therapies, internal medications, yoga, advice of food and lifestyle changes.
•Panchakarma – Virechana(purgation), Vamana(emesis), Rakta

mokshana(blood letting)
•Externally – Abhyanga(massage), Takra

Dhara, Kashaya

Seka(pouring of medicated liquid)
•Internally – Deepana (appetiser)
•Pachana ( Digestives)
•Yoga-

Asanas, Panayamas, meditation.
•Food and Lifestyle changes: specific to the individual's constitution, nature of work and geographical conditions.
DURATION
The patient's have to undergo the therapy for three to four weeks, rare cases it may take some more time. If the patient coming to us in the beginning it may take comparatively less time to cure.
BENEFITS OF TREATMENT
•

Normally patients will feel relaxed in the first day of our treatment itself and within 2 or 3 days they will feel much better.
•

Our treatment is having a long lasting effect..
•

Our medicines are free from side effects.
•

Our treatment helps to remove the side effects of medicines that you have taken earlier.
•

To know more about our treatment plan book an appointment now.